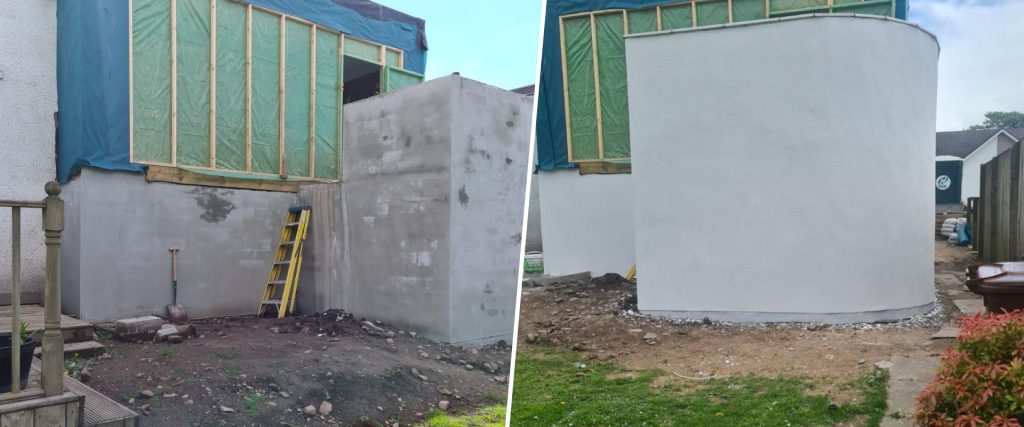 PROJECT
Private extension works, landscaping and renovation. WORK IN PROGRESS
CUSTOMER
Domestic customer based in Kilmacolm.
PROJECT REMIT
With an architect in place and plans drawn, McBean Land & Property were invited to take on the build and completion of this fantastic project.
The project was multi-faceted, based around a single story extension with staircase to a landscaped garden.The extension was to include a 20m2 kitchen and living area, creating the new hub of the home.
Early in the project, following example of our quality of workmanship, the client requested the renovation of existing rooms and exterior landscape works.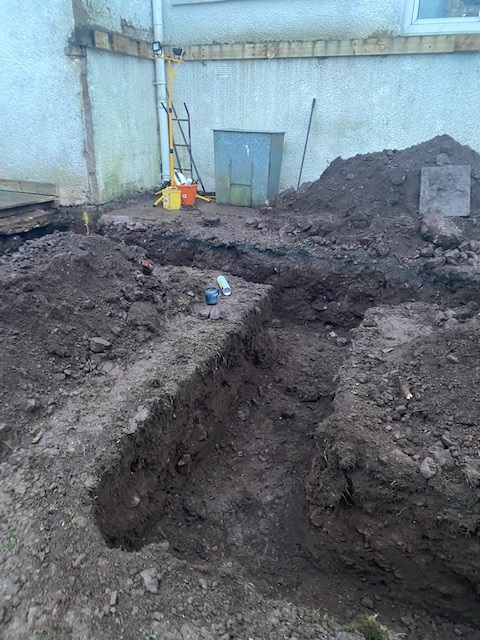 SERVICES DELIVERED
As a highly skilled, multi-trade organisation, almost all of our divisions within the McBean Land & Property Group were involved with this project.
Services provided:
Light civils
Drainage
Soft and hard landscaping
Joinery
Roofing
Plumbing
Electrical
Demolition work to begin project
Finishing work – painting, plastering etc.
General building works
Bathroom work – tiling etc.
New driveway, monoblock
Project Management – Talking customer through a suitable design, discussing different options to fit her budget and dreams.
Material sourcing.
CHALLENGES OVERCOME
This was a relatively straight forward and small project for McBean Land & Property. The key here was the coordination be
Interesting design deviated from the norm and included raised platforms, curved exterior walls and a bespoke roof design, with large glazed rear.
Demolition of existing exterior wall was not at ground level and required steel work and support, as well as other safety measures.
This project was undertook and started in November. So working through winter months with harsh weather involved concrete protection at end of day etc.
PM STATEMENT
"We've really enjoyed working with this client, and built a strong relationship. The client was professional and organised, which helped the process greatly.

It was a very interesting design, and we were proud that the client asked us to complete additional work."