Refurbishments
& Extensions
'Trust' & 'Quality' underpin everything we do and are the two things we want our clients to take away from their experience when working with McBean Land & Property. Whether a single room or remodel, or a large scale extension and refurbishment, our process is consistent and ensures quality results.
We are ready & able to share your vision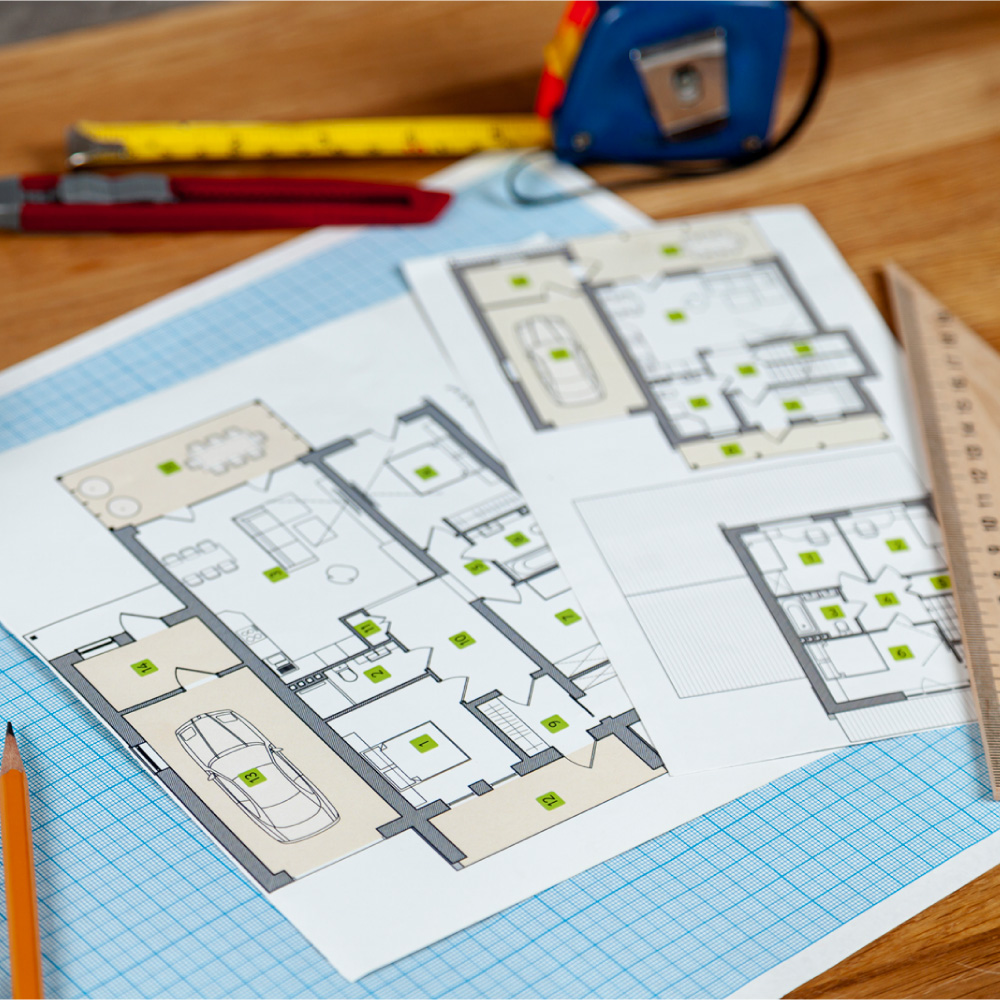 Working with McBean Land & Property Group
We know you have a choice and appreciate the opportunity to discuss your project with you.
Having renovation or extension work completed can be exciting and interesting. However, some days can be stressful as your daily routine is disrupted and your home becomes a building site. Our role is to work hard to make the process as smooth as possible. We have a comprehensive 8 STAGE process to help keep the project journey smooth, and provide full transparency and visibility of costs.
We know that value is not only determined by cost, but by the overall experience and outcome of a process.
We want to carry your project, but as importantly we want your recommendation in the future and to be considered YOUR builder.

Customer Consultation
Our first meeting is FREE. 
This is a fact finding exercise to discuss with you your project and where you are in the process. These discussions allow us to determine whether we are a good fit and how best we can add value. Different projects suit different builders based on a variety of factors, some of which are: the size of the project, location, type of work, timescales, existing workload etc.
We will give honest advice regarding the match between our company's capabilities and your project.

Commit Your Plans to Paper
Often clients have architects and structural engineers in place, and are ready to provide plans to price. However, if you are at the very beginning of the process we are happy to direct you to our "Helpful Numbers and Contact" page, where you will find a selection of architects.
As with your builders, we would recommend you speak to a few to determine the best fit for your project and who you are comfortable working with.

Understanding Your Vision
You have your plans, we know we can help, and you are interested in receiving costs from McBean. We now take time to fully understand your vision, discuss what is entailed in completing the works, timescales and provide budget costs.

Final Costs & Contracts
We now are your chosen contractor and are looking forward to working with you to complete your project. We know what is to be done, when the works are to take place and have discussed budget costs. We will now get into the finer detail of the project, provide a program of works and a final cost. We will formally contract between client and contractor the terms and conditions on which we can move forward with our working relationship.

Payment Terms
This can sometimes be a tricky subject, but for us we simply believe that clients should not be paying for uncompleted works and contractors should be paid for work done. To facilitate this we recommend your architect visit the site at pre-arranged times to check and confirm completed works, agreeing a valuation with both parties. This process protects clients and allows payment only for properly completed work.
We find this arrangement works well for both the client and the contractor. The architect provides a buffer between both parties, which in the event of any issues or additional works required helps to ensure good relations all round.

Let's Get Organised
Contracts have been signed, costs, works, timescale and payment terms are all agreed. It's time to program a start.
The prestart meeting will give all parties a final opportunity to discuss the works and ask any final questions prior to commencement. Operational details like parking, start stop times, skip placement material storage, neighbours and many other details can be discussed.

Let's Get Started
There will be noise, mess, disruption, materials arriving early or late, maybe a water pipe or electrical cable damaged by mistake and a myriad of other issues which can happen on a building site.
This is construction! Welcome to our world.
We absorb and manage all of the issues that arise. We are experts in managing the process, endeavouring to ensure your project progresses as planned. Stay calm and let us do the worrying; we are on it! Our prearranged site meetings will keep you informed and up-to-date on progress and any issues. For any questions during construction – just ask. Our contract manager assigned to your project will always be close by and contactable.

Almost There, the End is in Sight
As the build nears its conclusion, there are 2 parts to the completion process:
Part 1: Practical completion – At this stage you have a completed project, although there may be minor issues to complete or rectify. A snagging list will be prepared if required and final finishing works progressed.
Part 2: Completion – On completion of the snagging list the architect will issue a completion certificate, and we will leave the site clean and tidy for you to enjoy.
Job done! You have made it, survived a construction project; Sit back relax and enjoy your home.
We hope our 8 stage process will help make what can be a difficult and stressful time easier, and more enjoyable.
View Some of Our Projects
How can we help?
Separate divisions, staffed by experts in their chosen fields working together to offer you assistance, support and a framework to cover a variety of works with one call.
Please complete the following form so we can begin discussing your project requirements: